Safety Comes First at BMW of Springfield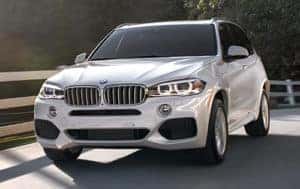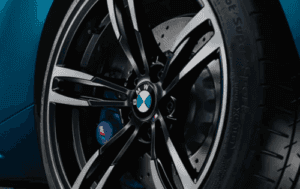 We are re-launching our dealership blog with a series of articles showcasing the advanced safety features shared by all our luxury brands within Celebrity Motor Cars. When shopping for a new car, our stable of brands are exceedingly well equipped to keep you and your family safe. This series will help you in determining which brand is right for you.
Did you know BMW is known for their car safety features? At BMW of Springfield, we would like to introduce the intelligent safety button that is a part of the driver's assist plus package and can alter your entire driving experience. BMW has installed a button on the center dash of the car to help assist you to maximize your control of the safety features. These features include the active blind spot detection, frontal collision warning, pedestrian warning, and lane departure warning. All of this in just one touch of a button.
As Tim, one of our BMW Geniuses explains, "the active blind spot detection is known for warning possible collision when changing lanes. When there is a car in your blind spot, the two triangles on both side mirrors will light up a yellow color warning the driver and indicating that there is a car in the next lane which signals the driver not to change lanes."
Additionally, Tim explains, "regarding the frontal collision and pedestrian warning, the car is constantly sending radar forwarding looking for potential threats. Whether it be deer, children, or a car stopping short, the car is actually going to brake for you or come to a complete stop if need be."
Lastly, the final part of the intelligent safety package is the lane departure which warns the driver when their vehicle is departing from the lane. When the driver is going over 40 mph, the steering wheel will vibrate when the vehicle is starting to swerve into a different lane or not using the blinker. The main purpose of the vibration in the steering wheel is to make the driver aware that the vehicle may potentially be drifting out of the lane of travel.
Needless to say, BMW is up to date with the world's top technology. Visit our talented and knowledgeable Geniuses at BMW of Springfield, who will be happy to teach you more about all our BMW safety features. These features are available on the following vehicles:
1 series, 3 series, 5 series, and 7 series.
BMW of Springfield is located at 391 US 22 Springfield Township, New Jersey 07081. You can reach us by phone 973-379-7744. You can also find BMW of Springfield on the following social media: Instagram @bmwspringfield, Facebook and Linkedin.
Shop us anytime online @ www.bmwofspringfieldnj.com